[Written in the style of Mallory Ortberg, who is awesome]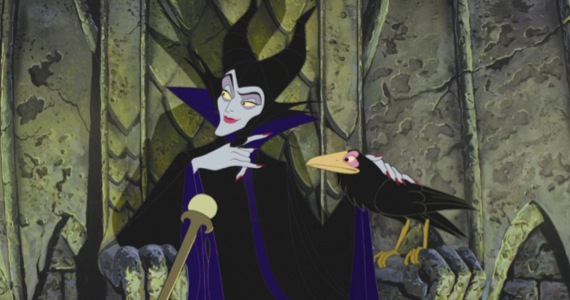 Your bunkmates are already fast asleep when you fall wearily onto the hard mattress; it's been a long, tiring day of back-breaking labor in the camps. Tired as you are, however, your thoughts are unsettled and sleep seems elusive.
Once, years ago, you would have felt anger about the accident of birth that forced you into this state, but now you accept your fate. You are but a man, and the strength of men exists to serve the greater good. Or at least that's what they tell you, and who are you to question them?
At last you decide that sleep will not come and reach under your mattress, pulling out the small handheld hidden there. Pulling your blanket over your head to hide the glow of the screen, you turn it on, eagerly waiting to resume from where you left off. But the screen barely has time to flash HITMAN 37 before you hear a tremendous crash as the door to your dormitory is kicked off its hinges. "WE'VE FOUND HIM," someone shouts.
No time to hide the evidence – the blanket is suddenly yanked from your head and you find two large Gaming Police officers standing over you, your terrified expression reflected back at you in their mirrored sunglasses.
The first officer snatches the handheld away from you and pops out the disc. "Code 37 – no female protagonist," she grunts, snapping the disc in half in her fist.
The second officer flashes her badge – GAME POLICE: FEMINIST CRITIC, and your heart sinks. Being apprehended by the Gaming Police was bad enough, but that they have a Game Critic with them? This is bad, very bad. The Critic grabs you by the collar, half-choking you as she pulls you to your feet. "Playing games after curfew, huh? Well guess what, bub?" She pulls you closer and the light glints coldly off her earrings. "Games are for women."
You feel the cold metal of handcuffs snap around your wrists. "We're taking you in," the first officer says coldly.
You pray that she only means you'll be going to a reeducation center, but then she holds a retinal scanner up to your face and it immediately sounds an alarm. "Repeat offender," it squeals.
You look back to your bunkmates, but none of them will meet your gaze. "You know what that means," the Critic growls. "Time to go."
You're stuffed in the back of a small transport that is packed with other terrified men. Nothing is said by anyone as you are driven out of the camps and into the capitol city itself. Any other time, you would have gasped – while living in the camps, you never would have imagined that such grandeur was possible. But you keep silent, not wanting to make things worse for yourself than they already are.
At last you stop and are unloaded in front of what can only be the palace. It is a place you have heard of but never seen, a place designed to strike fear into the hearts of men.
You stand before the Gamer Gate – which stands open before you. Constructed entirely of bone, it gleams coldly white under the floodlights that illuminate the palace exterior. Lining the walkway to the palace steps are the dread female warriors, said to be able to strike any man dead where he stands with a single glance – the Social Justice Warriors. And there in formation behind them are their male honor guard, the White Knights, proudly bearing the black, white, and red banner of the Feminist Gynocracy.
The Critic and the Gamer Police march you, along with their other captives, up the steps of the palace and into a great hall. At one end of the great hall stands a throne of skulls, upon which sits a woman, who proudly wears the womb-shaped badge of a Game Journalist. Stunned, you find her both beautiful and terrible to behold.
You are thrown to the floor in front of the throne. The skulls leer at you mockingly as the Game Journalist considers your fate. "And just who are you?"
"A gamer," you whisper. You had intended it as a statement of defiance, but your voice sounds small and frightened. You clear your throat and try again. "A gamer! I am. I am a gamer."
The Game Journalist smiles, a terrible rictus to match the throne on which she sits. "Too bad for you. Gamers are over." She snaps her fingers, pointing at the captain of her guard. "Execute him! Add his skull to my throne!"
"Wait!" From the shadows behind the throne steps a third woman who wears the robes of a Game Developer. "You may yet be spared, if…" She smiles like the cat that got into the cream. "…you consent to become my lover and say good things about my latest game."
You draw back, horrified. "Never!"
A murmur passes through the ranks of the assembled Social Justice Warriors. "He does not consent," The Critic says sternly.
"It is our highest law," the Game Developer agrees sadly.
The Game Journalist sits back on her throne. "Then flay him alive and add his bones to the Gate."
You can only scream in horror as the White Knights step forward to take you away.
fin